What is ULIP Plan and Reasons Why You Need to Start Investing It Now?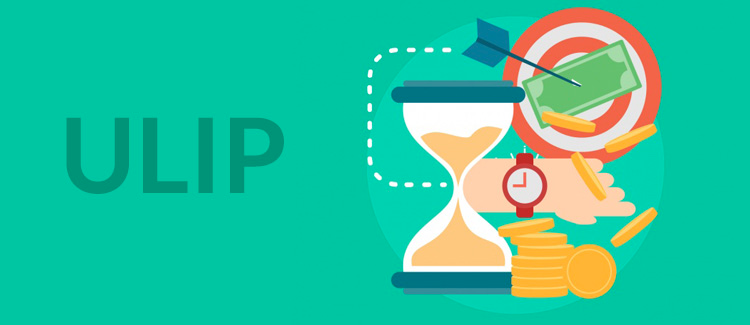 A Unit Linked Insurance Plan or ULIP is one of the newest categories of life insurance. They are very different from conventional term insurances, majorly due to the extra benefits. It is why ULIP plans are gaining popularity in India. If you also came across the term or wished to know more about it in detail, you have reached the right place. Continue reading to know more about ULIP investment plans and why you should invest in one.
What is a ULIP Plan?
A ULIP plan is an insurance plan with basic insurance features and benefits. But instead of safekeeping the premium, these plans invest your premium into market securities, specifically bonds. And there is a dynamic interest rate instead of a fixed interest rate. So, the value of this interest rate changes as per the performance of the invested security. Through ULIP plans, a policyholder becomes an investor and enjoys market securities' high and dynamic returns.
Apart from this, the investment plan also has all the benefits one can get in a regular life insurance policy. So, they can continue using ULIP plan as a life insurance policy with life coverage. And in case of survival at plan maturity, they can enjoy the high returns from the plan.
Why Should You Invest in ULIP Plans?
Now is the perfect time to start investing in ULIP plans because all the major insurers in the country have their ULIP plans. So, an investor has several options to choose from and can even benefit from the competition among these insurers. Apart from the timing, what makes ULIP plans unique is the enhanced level of control and returns in an investment plan. Below are some of those elevated features only seen in ULIP life insurance plans.
Higher Interest Rates
Due to the dynamic interest rate, a ULIP can provide higher interest rates than any other life insurance policy with a money-back policy. The highest available interest rate in a regular insurance plan is around 8%, and that of a basic ULIP is more than 20%. Some ULIP plans with great bonds have even reported more than 32% yearly growth.
Tax Savings
ULIP plans also have the same tax savings as life insurance policies as per the current tax laws. Please note that tax laws are subject to change from time to time.
Higher Benefits Due to Insurance Factor
The insurance factor further increases the benefits of ULIP plans. Investors can add life coverage, health coverage, accidental coverage, nomination, and other insurance-specific features to their investment plan.
Higher Control Over Investment
By investing in a ULIP plan, investors get full control of their investment plan. The plan's features at their disposal include choosing the bonds, premium amount, payment frequency, and withdrawal. Such a high level of control makes investing in an investment plan much easier and more convenient.
Higher Reliability
ULIP plans also have higher reliability as they are life insurance plans. So, in case of the policyholder's untimely demise, the nominee will get instant benefits or can choose to continue the plan until the plan matures.
The description and advantages are enough to attract anyone to the amazing ULIP plans. But you need to know that they have their drawbacks, and most of these drawbacks are due to the insurance provider.
If you choose to move ahead and purchase a ULIP investment plan, you must also choose a reputed insurer. It will solve most of the problems related to risky ULIP plans and bonds.