What Is Buy Now, Pay Later Singapore?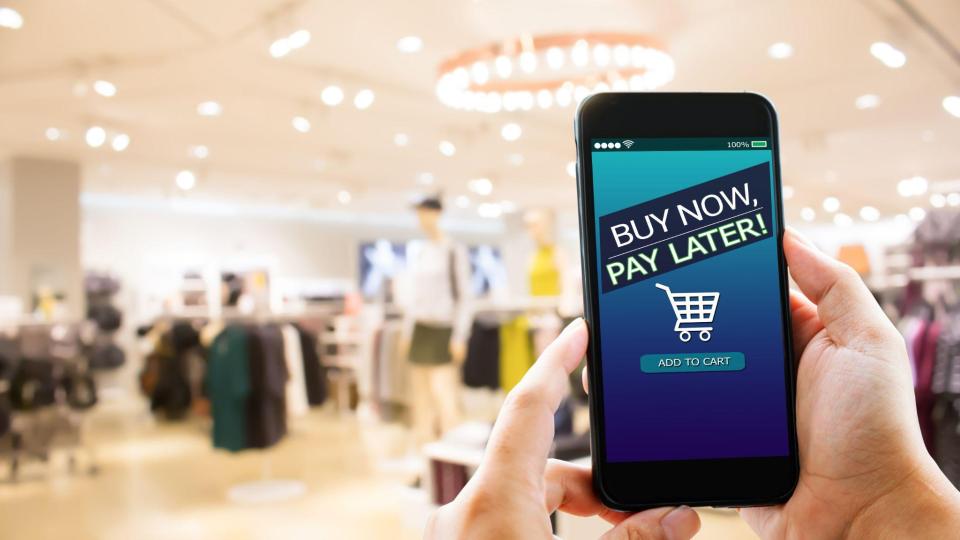 Buy now pay later, or BNPL, is a popular scheme in Singapore. This scheme allows people in Singapore to buy their necessary products and make payments later. Buyers can make payments in easy instalments devoid of any charges or interest. The best part of this scheme is that people do not require to make payments via credit card.
Which is the best BNPL service is Singapore?
The craze for BNPL service has gained huge popularity, and people are interested to know about the Best BNPL SG. Well, as per experts, it is tough to answer which the best bnpl service is. There are many service providers like Atome, Rely, Hoolah and more that offer the best buy now pay later scheme. Let us check more details about these schemes.
Atome comes among the top bnpl services in Singapore. Consumers can opt for this service for both online and in-store buying. Consumers can make the repayment in an interest-free loan for 3 months. Every buyer should be cautious regarding the payment of expenses. If you fail to repay the payment on time, you need to pay S$15 as an excess fee.
The next pay later scheme in Singapore is Grab. Consumers can download the Grab App, and it is helpful in online purchasing. Here also, consumers need to pay the instalments on time; they have to pay an extra charge of S$10.
If you are in search of top BNPL services in Singapore, Hoolah is the best among them. This buys now pay later service available for 3 months. Like other BNPL services, Hoolah also charges late payments. However, the late payment fees depend on the order amount. If your order amount is less than S$99 and you have missed a repayment, you must pay S$5 as an extra charge. Again, in case of missed repayment for orders between S$100 to S$999.99, Hoolah charges S$15. Consumers need to pay S$30 for every missed repayment in case of orders more than S$1000.
Another popular BNPL service in Singapore is RELY. As per this scheme, consumers can make the repayment in 3 months or every 2 weeks (4 fortnights). RELY also charges an extra fee for every non-repayment of instalment, between S$1 to S$40, based on the purchase amount.
Besides, the BNPL service cashback credit card has also become popular in Singapore, and all can check here for more details on the best cashback card Singapore. 
Brief on Cashback credit card
A cashback credit card scheme is a great way to get cashback at a certain percentage, and this cashback is also known as a cash rebate. Customers need to check the spending requirement of credit cards to earn maximum rebates.
In Singapore, different credit cards offer varied cashback depending on purchasing amount. Consumers can opt for the below-mentioned cashback credit cards in Singapore.
UOB Absolute cashback
Citi Cash Back plus card
ICBC Chinese Zodiac Card
Standard Chartered Unlimited Cashback Card
American Express True Cashback Card
Key Features of BNPL service
At present many are opting for BNPL service due to excellent facilities. Still, those who are not aware of the key features of this service can check here.
BNPL service is known as the point-of-sale instalment facility to repay loans. Here the customers are eligible to make repayment of their purchase amount on a future date.
As per this scheme, you need to pay the upfront fees relating to the purchase. Then, you need to make payment rest amount in an instalment.
Many are confused about whether BNPL service can affect credit scores or not. But, in general, this service will not affect your credit score.
Why is BNPL popular?
As per a survey in 2020, it was revealed that almost 1.1 million people used the scheme Buy Now Pay Later. Again, as per the report in 2022, there is a huge raise in the BNPL market. There is expected to be a growth in this market by 52.6%, and it is estimated that the amount will reach US$773.9 million in 2022.
Consumers are interested to know about the advantage of BNPL service. No doubt, this scheme is helpful for customers to make repayment of purchasing amount in instalments.
These instalment payments do not come with any extra fee except late payments.
Consumers don't need to apply for a credit card.
Any person who has crossed 18 years of age apply for this
BNPL service is helpful in managing cash flow. People who are in a tough time and need to purchase any product due to emergencies.
Apart from those above benefits, BNPL also comes with some disadvantages. Delay payment in instalments comes with varied late fees depending on the purchase amount. Sometimes, BNPL service can lead to impulsive buying.
Conclusion
The above are essential points to consider before opting for BNPL service. Readers can also check which credit card is best in Singapore?