Live Overhead Lines- What You Should Know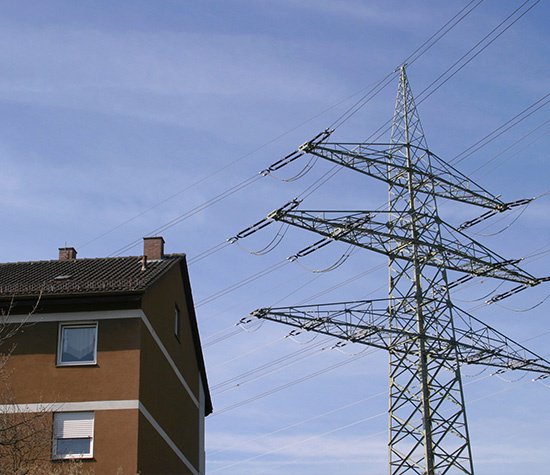 Accidents can occur when these overhead lines mix with the environment, hang parallel to other lines or are simply not visible on a chilly, foggy evening.
Distribution or transmission lines are overhead lines that hold wires, some of which may be naked and some of which may have insulation covers. However, the insulation covers can occasionally become worn or destroyed, therefore caution must be exercised when working close to them. The minimum height for the lines that must be maintained according to the voltage they carry is specified in the law.
Keeping Distance from Potential Contact with Overhead Lines
When there will be work done close to the lines, it is important to properly discuss with all parties involved. With proper planning and effective management, accidents can be prevented. During your employment, you can investigate the possibility of turning the lines off; but, if this is not feasible, you must consider alternate strategies for reducing the hazards. In this situation, it's critical to comprehend the necessary distance between the equipment and the overhead wires to provide safe clearance and to assess the competence of anyone working close to the lines.
Utilising Overhead Line Cover
Utilizing an overhead line cover is one choice that enables a secure working area beneath the lines. This medium-voltage wraparound material is used to cover the lines and serves as custom-fit insulation for the overhead electrodes. This reduces the possibility of electricity outages brought by birds or trees contacting the distribution cables. Non-Tracking Polyolefin of the highest quality, used in its manufacture, is what insulates the exposed lines without the need for pricey conductor replacement hardware. This line cover can also be installed only in certain places. Such insulation shields provide complete electrical safety while tasks are performed underneath the lines.
The screened separable overhead line connector is a crucial electrical accessory in addition to the insulation covers and overhead line covers. In addition to other uses, screened detachable overhead line connectors provide touch-proof terminations and are frequently employed in electric substations or subterranean distribution power lines.
Important Information
Every person needs to be conscious of the risks posed by live overhead wires. First of all, moving close to a live overhead power line can result in a flashover, which can be lethal. Flashovers do not always result from direct contact with the line. Telephone lines are not to be confused with overhead held on wooden poles. It should be kept in mind that damp rubber or wood won't function as a protection tool.
Therefore, it is crucial to utilise the appropriate electrical equipment in all associated tasks to ensure the safety of people and property.