12 Different Ways To Cope With Debt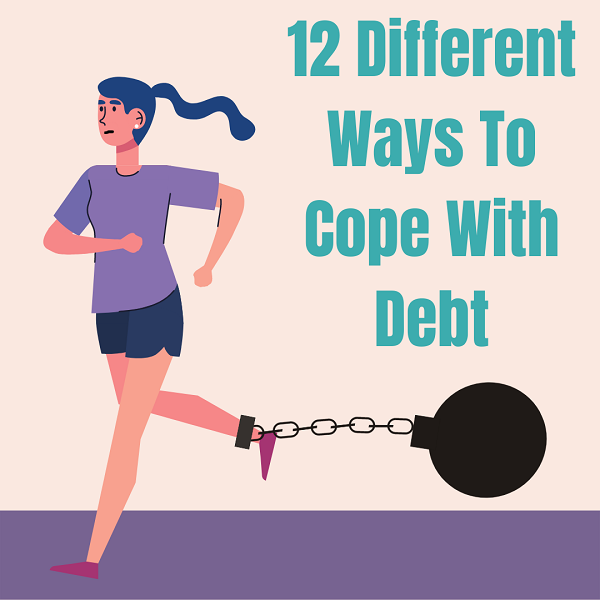 Even though many people deny that money can make the world go round, it has been happening for centuries. Ever since the concept of currency came into existence, everyone has had to work day and night to earn enough money to meet ends and live. The problem, however, is that the world is becoming more expensive for ordinary people. To live a life, most people consider borrowing money. The money they owe to others becomes a debt solution for them in Singapore and other places.
While borrowing money is acceptable, some people become overly dependent on it. When they are short on cash, these people ask others for help and do not bother to plan how they will repay what they owe.
In other words, besides getting a debt, they have no other solution to financial problems in Singapore. Before becoming one of them, you need to learn more to cope with debt so you will never get stuck and be in debt for the rest of your home.
Below are the various ways in which people with debt can help cope with their financial struggles.
12 Different Ways To Cope With Debt
1. Determine How Much You Owe
If you have more than one debt, it is hard to keep track of how much your total debt is. It can lead to you not being able to pay back your debt since you do not know precisely how much you owe.
To become debt-free, list how much you owe and who you owe. Having a detailed record will help you scratch off your debt, one by one, once you finish paying your debt.
2. Review (And Update) Your Budget
After determining how much you owe, the next thing you need to do and what every debt consultant will advise their clients to do is review their budget. You should know that a budget is a breakdown of how much you are willing to spend for your needs and wants.
Since you are already in debt, try not your wants not to take over. To become debt-free, you need to sacrifice some things in your lifestyle.
3. Pay Your Bills On Time Each Month
Another thing you need to do to become debt-free is to pay your bills on time. You have to know that late payments of bills come with penalties. The penalties are extra charges you need to pay in addition to your bills.
4. Create A Monthly Bill Payment Calendar
To guarantee people will be able to pay off their debt, every debt consultant advises their clients to create a monthly bill payment calendar. Knowing the exact date when to pay will help them pay their bills on time.
Just make sure besides writing the due date on a piece of paper, you should include it on your smartphone and set a reminder. Doing so will help you remember that you need to pay for it at least a few days ahead.
5. Select The Debts You Want To Pay Off First
Again, if you have more debts, you need to weigh which one among them to need to pay off first. Besides the amount, you also need to mind the level of urgency. That means you need to pay off your debt chronologically to avoid paying more interest and late payment fees.
6. Try Loan Consolidation
If paying debt one by one confuses you, you can try to pay them all through a loan consolidation in Singapore. Whether you have credit card bills or a home renovation loan, you can pay them all by rolling the total amount of money you borrow into one monthly payment.
Simplifying your debt will help you pay them off, little by little.
7. Create A Reserve Emergency Fund
Even if you are ready in debt and paying them, you should still create a reserve emergency fund. That way, you will still have some money left over to pay for your bills once you run out of income. Having enough savings can save you from challenging times.
8. Sell The Items You No Longer Need
Another piece of advice from a debt consultant is to sell the items you no longer need or use for the past six months to a year. Doing so not only gives you more space to move freely at home but also you will have more money to pay off your debt.
9. Gain More Income
Besides selling your belongings, consider gaining more income by asking your boss for a raise. A salary raise can help you pay off your debt since you will have more income to meet ends and the rest for your savings.
10. Modify Your Spending Patterns
Another thing you will learn once you receive a debt consultancy is to modify your spending patterns. Instead of spending your money carelessly, you should think more than twice about whether the item you want to get is worth paying for.
11. Get Rid Of Your Barista
Even though coffee is life, going to Starbucks every day to get a cup of coffee is not good. While their coffee tastes better than 3 in 1, they are more expensive. Consider using your coffee money to pay off your loan so you will become debt-free soon.
12. Give Up Your Gym Membership
Another thing you need to give up is your gym membership. Remember that you can still lose weight by exercising at home and applying for more than one job. You will get free exercise with more income.
When Will You Be Debt-Free?
The answer depends on how much money you owe and how you follow the different ways mentioned above. Remember that getting out of debt is not easy, It can be challenging, but it is impossible not to happen.
As long as you are determined and you follow all the advice your debt consultant has told you, sooner or later, you will notice you are paying the last check of your debt.
Contact Debt Aid at +65 9382 1253 (Whatsapp Only) or book an appointment on their website if you are interested in their debt consultancy service. Worry no more since the initial debt consultancy is free, and this session will be able to let you know about your options on how you can be debt-free soon.