4 Reasons Why UK Businesses & Freelancers Should Use A Bookkeeping Software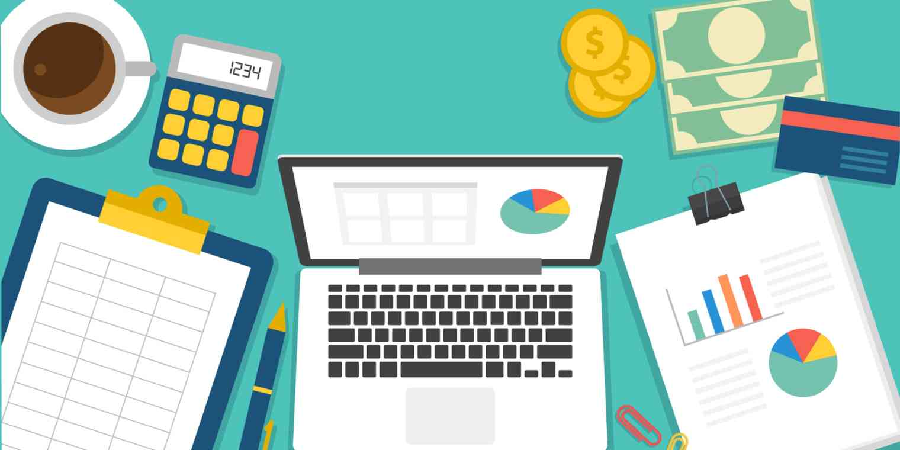 Whether you are a small business or a freelancer – everybody benefits from using UK bookkeeping software to perform their bookkeeping tasks rather than doing them manually. There are numerous reasons for that. We will look at some of the more critical reasons later in the article, but even before that – if you operate from a place that has frequently changing tax rules and compliance norms, using UKbookkeeping software becomes all the more critical. This has made UK bookkeeping software extremely important for businesses and freelancers alike.
Essentially, bookkeeping software is designed to help you automate most of the routine bookkeeping tasks. This includes invoice management, expense tracking, invoice sending, alerts, tax calculations, etc. UK Bookkeeping software also provides on-demand reports and graphs that convey all the information pictorially, making it easier to understand.
Bookkeeping software is scalable – which means they grow along with your business. You can choose the features you want based on the stage of your business and later add on additional features when needed. That way, you will be paying for exactly the features you are using, which will help you save additional costs. Apart from that, there are a few clear reasons why UK businesses and freelancers should be using UK bookkeeping software. Here are some of those reasons:
Accurate and timely invoicing
You have so much to take care of when you are just starting with your business. So much so that it is normal to forget to send invoices on time or make some mistake while preparing the invoice. However, these mistakes create many problems at a later stage during tax filing and in the short term by disrupting your cash flow. With bookkeeping software, this can be eliminated. The entire process of creating and sending invoices, and raising alerts for delayed invoices, can be automated using UK bookkeeping software.
Cash flow projection
Managing cash flow properly is another challenge that most business owners and entrepreneurs deal with. Accurate data is required for proper projections, and UK bookkeeping software ensures that you have all the correct data at your disposal. By keeping track of all your expenses, incomes, pending invoices, scheduled bills, and more, UK bookkeeping software gives you a bird's eye view of your business's cash flow. With this information, you are in a position to make decisions that move your cash flow in a positive direction and profit your business.
Simplified tax preparations
UK Bookkeeping software keeps all your records in one place and properly organized, which makes tax preparations and filing easier. Further, by ensuring the completeness of your financial information, bookkeeping software also eliminates any possibility of fines or penalties for any legal issues. Additionally, based on the area you are operating from, the UK bookkeeping software automatically performs the calculation based on that area's compliance and legal rules. This way, there is no chance of any mistakes creeping into the entire tax process.
Updated accounts in real-time
This is probably the most crucial reason why businesses and freelancers should use UK bookkeeping software. The importance of having real-time updated accounts can't be undermined, especially when you quickly require accurate information. Manual updating of books is a time-taking task, and many entrepreneurs tend to leave it for the end of the month, which causes last-minute problems and panic. You can make book updation a much easier and real-time affair with UK bookkeeping software.
In conclusion, there are many reasons why UK businesses and freelancers should use bookkeeping software. The reasons listed above are by no means comprehensive – they point towards the general benefits of UK bookkeeping software. However, the truth is that the benefits are as scalable as the software itself. So, whatever your bookkeeping needs be, a bookkeeping software will have you covered 360-degree. If you are a UK business or a freelancer looking to explore bookkeeping software UK!