Why Woocommerce Development is the Key to a Successful Online Business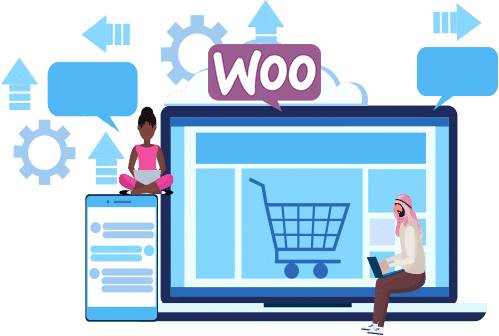 Introduction
In today's fast-paced digital world, e-commerce has become an essential part of running a successful online business. And when it comes to e-commerce, woocommerce development is undoubtedly one of the most popular choices for building an online store. In this article, we will explore why Woocommerce development is the key to a successful online business.
Easy to Use and Customize
One of the biggest advantages of Woocommerce development is its user-friendly nature. Even if you don't have a technical background, you can still use woocommerce with ease. It's easy to customize, and you can tailor your online store to fit your brand and business needs.
Built on WordPress
woocommerce is built on WordPress, the most popular CMS (content management system) in the world. This means you get all the benefits of WordPress, including its ease of use, flexibility, and security. Plus, with thousands of plugins available, you can enhance the functionality of your online store even further.
Seamless Integration
woocommerce development allows for seamless integration with various payment gateways, shipping methods, and third-party apps. This makes it easy for you to manage your online store and provide a smooth and hassle-free experience for your customers.
Mobile-Friendly
More and more people are using their mobile devices to shop online, which means having a mobile-friendly website is crucial for your online business. Fortunately, woocommerce development ensures that your online store is optimized for mobile devices, so your customers can shop on the go.
Cost-Effective
Compared to other e-commerce platforms, woocommerce development is cost-effective. The plugin is free to download, and you only pay for the additional features and functionalities that you need. This makes it an ideal choice for small businesses and startups with limited budgets.
Conclusion
In conclusion, woocommerce development is the key to a successful online business. It's easy to use and customize, built on WordPress, seamlessly integrates with third-party apps, mobile-friendly, and cost-effective. By leveraging these benefits, you can create a robust online store that meets your business needs and provides an excellent shopping experience for your customers.