Crypto Copy Trading Explained: Is It Worth It?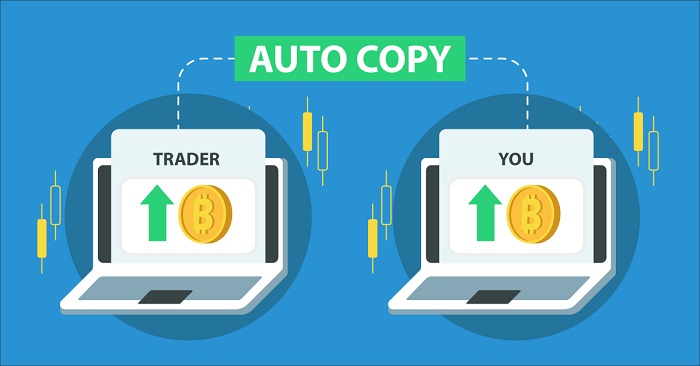 Trading cryptocurrency can be complicated and needs a lot of know-how, skills and perseverance. Many assume that the only way to be successful in crypto trading is to have a deep understanding of math, finance and technology. While that is true, there are certain tools and strategies which can aid novices in learning how to trade crypto.
Copy trading can help them assist them in their endeavors. What exactly is crypto copy trading? The following paragraphs will provide all you should know about cryptocurrency copy trading. This article will explain the concept behind cryptocurrency copy trading and the way it operates. It will also explain its advantages and potential risks. Copy trading with cryptocurrencies can be described as an automatic technique that allows anyone to replicate an experienced trader's trading methods. This implies that one can purchase and sell cryptocurrency assets and earn a profit, without spending hours studying. Copy trading with cryptocurrencies involves finding successful traders and copying their moves or actions.
Traders do not need to spend time identifying market trends or attempting complex forex trading strategies. The software for automated copy trading duplicates or mimics what a skilled trader would do. The most important and essential factors for successful crypto copy trading are choosing the correct software for copy trading and picking an experienced copy trader. A trader has to carefully choose the appropriate crypto copy trading software because any kind of rush or hurry during this process can be risky. It is crucial to select the right trader to copy trades since their profits will affect your own. You must choose the best trader in the industry. To identify the most suitable trader quickly, use the metrics on the copy trading websites. Examining their capabilities, profits, total funds managed, risk levels, amount of followers and many other factors can help you pick the right trader. It is essential to set up the software. It will take some time however, the program will start automatically, once it is installed.
The software can be set to invest the same amount of money as an expert trader, or it can be set up to invest a portion of your cash which is equivalent to the percentage of the expert trader. You can halt or stop any trade that the software makes. There is the option to manually close a position prior to the expert trader closing it. You can switch between two expert traders at any time. To diversify your portfolio, you can select more than one skilled trader to emulate. But that would require you to figure out the amount of money you wish to give for each of the professional traders.
The algorithms of trading platforms are developed to be able to copy the trade of professional traders. You have complete control over your trading and can change the options of any trading platform at any point. You can choose to let the software trade, or to watch the portfolio selection of your peers and then take actions to trade according to the investment objectives you have determined for yourself.
Novice traders are able to benefit from the knowledge of experts by copy trading crypto. Also, they can make smart trading decisions by doing so. Copy trading is great for beginner traders since they do not have a complete understanding of the market. Even for those with limited time, copy trading can be an excellent tool and, by using crypto copy trading they can save their time. The way professional traders trade can help novice traders understand how the market works and how they make choices. The software will take care of the hard work so you can spend your time doing other things. You can take advantage of expert traders' ideas to diversify your portfolio. Copy trading lets you test various strategies and techniques instead of relying on one strategy. Because the expert trader is trading and the software copies their strategies, you'll experience less fear or stress.
However, that doesn't mean that copy trading is safe; however, as with all other forms of trading, copy trading has its own risk too. Because not all decisions are approved by you, you may lose some control. You may lose your money by choosing the wrong trader. Every trader is not going to be successful. Expert traders can lose occasionally, so there's no guarantee that you'll win each and every time. An extremely unstable market could prevent you from achieving the same outcomes as expert traders.
Copy trading, also known as replicating successful traders, could be an effective and easy method of trading crypto. You have to take into account all aspects of copy trading with crypto prior to deciding to trade. If you can pick the appropriate cryptocurrency copy trading platforms and an expert trader, it could be a profitable thing for you over the long run. Copy trading is a great option for beginners because they can learn from experts, read charts, and react to any changes on the forex market.