Creditworthiness: How Does It Matter For The Credit Score?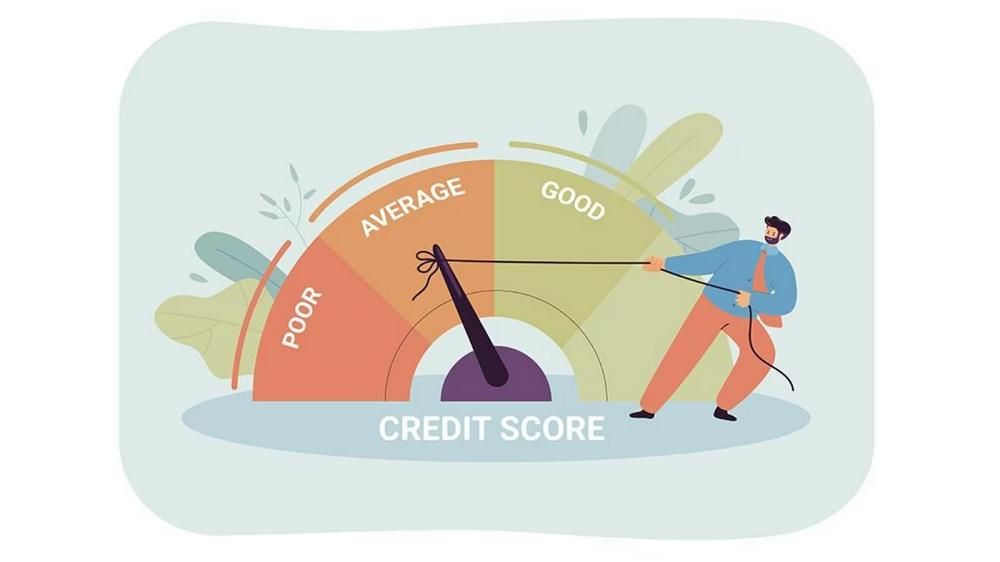 In today's world, almost all need personal or instant loans to fulfill their needs or make essential huge purchases. An individual or business loan can solve the instant financial crisis by providing a huge amount of money at once. But before applying for the loan, a lender will check the background details of the borrower. To check their background, a lender or the bank will check the borrower's creditworthiness. These days, some money send app also helps to find the creditworthiness. Creditworthiness is somehow related to a borrower's credit score or credit history.
Creditworthiness denotes whether a lender or a financial institution is willing to offer or approve your loan. Through your creditworthiness, they will understand your debt repayment capabilities based on previous credit details like loans or EMIs.
You will be considered creditworthy only if the bank or the loan-offering institution notices that you have cleared all the EMIs on time and there is no delayed or skipped repayment. Apart from your previous loan or EMI history, the lender can also check and assess your income details to understand your ability to repay the loan amount and interest. As previous loans can help you with easy money transfer, you must keep in mind that you should not be late to repay any debt.
Factors that are important for measuring creditworthiness:
Whenever you apply for a personal or business loan, the lender will demand your previous proof of loan details. They will also ask for your bill payment details monthly or yearly. You can submit those to the lender if you have a track record of detailed information related to your loans, credit card bill payments, online mobile bill payment via credit card, etc.
You can also submit your cibil score to your lender. A good cibil score is usually demanded for easy loan approval. Here is a detailed list that may have an impact on your creditworthiness. Check those for a good understanding.
Check your credit report.
A credit report is one of the most important things that has the biggest effect on measuring your creditworthiness. Your credit report will contain detailed information related to your previous loans and their repayment duration. Make sure everything is correct. Mistakes can lead your report to have a lower credit score. The lower the credit scores, the lower your chance of getting a loan easily.
Cibil score is related to the credit report. The Cibil report also consists of credit score details. You should review your cibil score with the help of an expert and professional financial person. In case there is any mistake, make sure to rectify those as soon as possible.
Cibil score details:
350- 549: poor cibil score, tough for getting easy loan approval.
550- 649: fair score but less chance of loan approval due to late repayment history.
650- 749: good score with a better chance of loan approval.
750- 900: best credit score due to no late payment, and your chance of getting loan approval is high.
These are very common steps or factors that can measure your creditworthiness. Here is how your creditworthiness is measured. The steps mentioned below are used to calculate the creditworthiness.
Before approving your personal or business loans, the lender will make sure that you are capable of loan repayment. Though the type of loan repayment is based on the type of loan and the duration, the lender will check how much you earn. You may need to submit your pay slip for previous months for assurance and verification. Especially if you need huge loans for cars and houses, then a steady source of income is mandatory. Some loans, like mortgage loans, may require information on monthly debt amount, housing expenses, etc. Through this information, the lender understands the DTI ratio. DTI ratio means the debt-to-income ratio.
Applications of higher creditworthiness:
Creditworthiness is not only about borrowing money from banks, financial institutions, or online loan platforms. It can also help you with other things.
Insurance companies may check your creditworthiness.
House owners may check your creditworthiness because they need assurance that you can pay the rent on time.
Your employers may also check it sometimes for your overall characteristics.
Tips and tricks to manage higher creditworthiness:
To maintain higher creditworthiness, follow a few tips and tricks below.
Always repay your loan amount within the stipulated time.
Always choose longer loan repayment time. The longer the time is, the less amount will be. Automatically, you will avoid the financial strain of repaying the loan.
Try to use your old credit card as long as you can. It can have a brief long credit history which is considered more reliable.
Do not go for more than one loan at the same time. More than one loan can bring financial instability.
Make use of the send money app to repay your loan or debt on time with reminders.
Creditworthiness is quite an important factor for loan borrowers. You can
If you want to borrow any kind of loan, make sure you have followed good monetary practices. A good monetary practice will ensure you are on the right path to higher creditworthiness. You can try some of the best money sender app for this purpose.