Benefits of Outsourcing Company Financial Analysis Services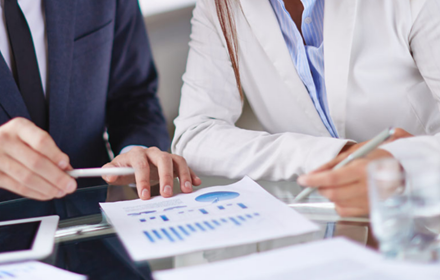 Since the advent of the outsourcing era, we have discovered that several small and mid-sized business owners have become more at ease with outsourcing transactional aspects of their finance function, such as accounts payable (AP), accounts receivable (AR), or general ledger accounting (GL), but many still have reservations about outsourcing more complicated Budgeting processes and company financial analysis. 
To gain a competitive edge by lowering costs and boosting efficiency across a typically high-cost, skill-heavy set of finance activities, small and medium-sized enterprises are starting to investigate outsourcing these more complicated procedures (financial analysis). 
Advantages of outsourcing company financial analysis 
Better Decision Making: Management can get a quicker and more accurate interpretation of financial data by outsourcing financial analysis services. As a result, they would be able to make decisions quickly since they would have instant access to the most crucial information about their business and company financial forecast. 
Better technology: By using more advanced technology, data may be regularly used to improve the company's service levels. 
Cost savings: Savings of between 40 and 60 percent on analyst costs. 
Transparency and regulatory compliance: To improve financial reporting and maintain compliance with legislation like the Sarbanes-Oxley Act, CFAs all over the world have been turning to financial services outsourcing. 
Insights into topics: Analytical insights into topics like cost management, product profitability, inventories, project assessments, etc. have a significant top-line and bottom-line influence. 
Why should you consider outsourcing financial analysis services? 
Many small and medium-sized enterprises have been turning to the quickly expanding practice of outsourcing financial analysis services to meet their accounting demands. Even though it could initially seem dangerous, outsourcing this task would likely give you successful and effective outcomes right away. Although financial analysis outsourcing services have many benefits, it is important to pick the correct individual (service provider) as well. 
Make sure the company you choose has the expertise and tools necessary to meet your financial accounting demands. After the service provider offers all the services that the client needs, rest assured you would realize the true objective of financial outsourcing. It enables you to control your business, as you could come up with a firm decision. 
Choosing the right company 
It would be in your best interest to choose the right company to meet your specific needs. The company should be competent to handle your specific needs without any hassles. They should have adequate experience in the arena.